Next Full Moon
Full Moon in Taurus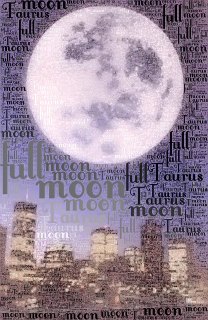 Full Moon in Taurus
The next full moon - comes in to play the afternoon of November 10 (MST) and there is an air of calm with this full Moon in Taurus.
Every full moon is unique and it is even more so here as the Moon is exhalted in Taurus which is a very strong placement. So this is a time to slow down and savour every moment.
Turn up your sensory radar and go for the experience.
Patience and practicality are always intrinsic to the nature of Taurus.
Sensitivity will come to the forefront. As will warmhearted and affectionate expression of feelings. This channel will open easily today - so just be sure that you are going to still be okay with what you are expressing today, a few days from now.
The day belonging to this Taurus full moon is a great time to explore sensual experiences. Fine food, wine, theatre, artistic works, romantic dinners, good friends and social functions are all in flow with the Taurean energy that comes from this full moon.
Food for the soul.
Emotions Are More Intense
You can also expect some old fashioned virtues to emerge in behavior today - stuff made of loyalty, kindness and chilvary.
Taurus provides a grounded feeling for the day. Emotions are more intense and any creative endeavours - art, music, writing will have a special flow to them.
The earth signs Taurus, Virgo and Capricorn will feel the positive feel of this full moon in Taurus. The moon is in harmony with the earth signs today and they should be exploring things that make them feel good.
The fire signs - Leo, Sagittarius and Aries should take the energy here in stride. It is a good time for them to get things accomplished and outline some future plans. Outside of that they need to go with the flow and not push for too much today.
The water signs - Scorpio, Pisces and Cancer will find the earth energy of this next full moon in Taurus a nice complement to their day.
The air signs - Gemini, Libra and Aquarius will find it beneficial to tap into the earth energy of the signs Taurus, Virgo and Capricorn today and experience the earthy perspective of this full moon to experience a different way of looking at things.
So take in this energy of the Taurus moon. Planning and goal setting are always good with a Taurus influence.
Indulge this full moon in Taurus. Have fun with the all of the sensory experiences you can explore with it.
Our Most Popular Moon Resources