Urban Astrologer
Age Old Wisdom In A Modern World
Discover how to create each day and design your destiny by merging ancient wisdom with practical living.
Welcome to home of the Urban Astrologer. From here you can explore the essence of astrology, how it works and how it can empower you on your life journey.
Discover how to create each day and design your destiny by merging ancient wisdom with practical living.
Astrology is a compelling tool that everyone should have in their toolbox for living. It can enable and empower you to take control of your life and achieve your dreams.
With the power to choose,it simply makes sense to create your own future and not wait for the future to happen to you.
You can call it astrological guidance, inspiration and/or a re-enchantment with your world and yourself. The goal is the same. To help you embrace your life and navigate your world successfully.
If you understand this language, the sky speaks to you.
~ Dane Rudhyar
How To Get The Most From This Site
There are hundreds of pages on this site so if you are looking for something specific you can use our site search. You will also find a listing of our most popular resources on the bottom of most of the pages. Those resources will be related to the subject of that page.
I am always adding to the site. If you don't find what interests you and think it would be a good addition and be helpful for you and others - please contact me and I will see about adding it. I do appreciate the feedback. Once again, thanks for visiting. :)
1. Astrology Shop
Here you will find my personal services. These range from private consultations to written astrology profile reports custom built for you based on your birth data. If you are looking to host a gathering or an event with a theme you will find some information on that here too.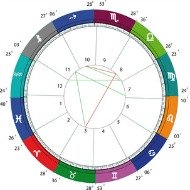 A special note with regard to private consultations. I have worked with people from all over the world. There are many ways to connect in our digital world. So just send me a note and we can organize what will work best for you .
Also while visiting different destinations I have had the opportunity to provide consultations during my stay as well - so it always helps to know if that is of interest to you. You can use my contact form to connect with me directly.
I am most excited about these new additions - our astrology self discovery trips - focused on journeys and voyages of self discovery highlighting personal life passages.
We are adding some exciting new things here so be sure to subscribe to our newsletter to be kept 'in the know'.
The beginning is the most important part of the work.
~ Plato
2. Understanding Astrology
Understand yourself and those around you.
Some of our most popular pages on our site are Zodiac Signs and Zodiac Elements, along with Sun Signs and Moon Signs of course.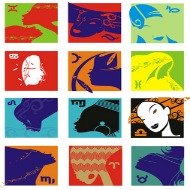 Make sure to join us on our Facebook page.
See our new Facebook Comments section below. Hearing from you is important and fun too. Honestly... It is much more interesting to hear your questions along with understanding how you think astrology may be useful to you. This helps in sharing valuable insights with you for using this ancient tool. There are so many ways that it can benefit your day to day life.
Once you start using it - knowing how cycles work (see more below), how it can enhance your relationships and so much more ... you will love it. It's both fun and useful at the same time.
The signs of the zodiac are karmic patterns:
the planets are the looms; the will is the weaver.
~ Author Unknown
3. Self Discovery, Exploration and Travel
Something magical happens to the soul when you share a trip of self discovery with like minded people. Charting your personal life course and understanding life passages; using astrology and in the process creating your own reality.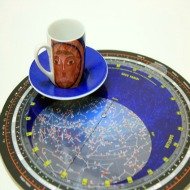 Travel alone opens up the possibility of something wonderful happening to us. Merged with our own navigational birth map we can truly find our own unique journey. This is about making every trip a journey of self discovery.
You can take it one step further using geographic or locality astrology. This is about using your personal birth chart in choosing some of the best locations on the planet for you.
These are life changing journeys. Whether they are about sharing a unique travel experience with like minded people or discovering those special geographic locations that possess an energy that aligns with you.
There is no better boat than a horoscope;
to help a man cross over the sea of life.
~ Varaha Mihira
4. Relationships
How can Astrology help you understand compatibility and the relationships in your life?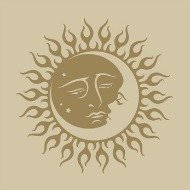 Compatibility and relationships in love, family, friends and business are all areas where astrology can add valuable insight. Even travel partners can be a relationship you might want to look at before you take that trip together.
If you are in love and taking it to the next step - taking your vows, you may want to explore wedding astrology and the influence of the stars.
Did you know that you can first of all have a relationship chart done and discover why you fell in love - the energies that connected you on a soul level. Even as soul mates we do encounter some challenges so you can now turn those into opportunities using relationship astrology for nurturing the best life together.
You can also use astrology to choose the perfect time to start your life together and as a tool if you are in the process of to choosing the perfect destination for your wedding away or at home.
Family relationships, siblings, children, parent/child relationships. Anywhere, we can make our relationships better by having a greater understanding of the unique needs of those important people in our lives - is a place where astrology can help align our energies and benefit the relationship.
Knowing others is intelligence;
knowing yourself is true wisdom.
~ Tao Te Ching
5. Career
If you enjoy what you do, you'll never work another day in your life - how Astrology can help you navigate your Career.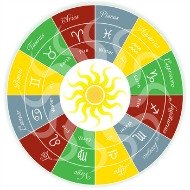 There are a number of ways in which astrology can help in career choices and making the best decisions at the right time. Here are areas in which it can assist?
Different factors come into play here. Are you an entrepreneur at heart or corporately ambitious? Will your career require being in a business relationship with a partner? How can you best utilize your individual strengths and keep the business relationship both strong and positive?
Will your work require you to travel, relocate or do business with another country or specific destination.
Are you thinking of changing careers, or employers? Is now the best time?
Is your inner passion overwhelming you with a burning drive and a need to try what you should have explored years ago?
How To Connect Now
Don't miss a thing!
1)

Age Old Wisdom in a Modern World - This free newsletter is delivered monthly, straight to your INBOX. It covers all new pages and astrological updates since the last issue. Sign up here...
2) Keep up-to-date with all new Urban-Astrologer.com pages and news, the minute they are posted. Get Urban Astrologer Blog notices at your favourite RSS feed reader incuding Google Reader, My Yahoo!, etc.
[
?
] Subscribe To This Site
3) Urban Astrologer tweets, too!
Reach me there directly. Twitter is a two way conversation.
4)

You can go to Urban Astrologer on Facebook or simply click the Like button on the bottom of this page... and add your comments too.
5) If you have direct questions you can send me a note by contacting me here.
Click to leave a comment about Urban-Astrologer
Beyond Sun Signs....Discovering More About You
Our personalized astrological reports describe you from tip to toe and provide a succinct and accurate guide to help you on your life path. They are inexpensive and are personal astrological reports drawn up for you to quickly provide you with a fascinating reading experience. What better topic than you!
A personal consultation delves deeper. Your life experience and your life path... true to the spirit of astrology. An interactive occasion, your personal astrological consultation brings to light your core essence and a look ahead into your life journey.
Urban Astrologer - Who Is Behind This Site?
I am professional certified astrologer and I started working in astrology over thirty years ago. You can read more about me here.